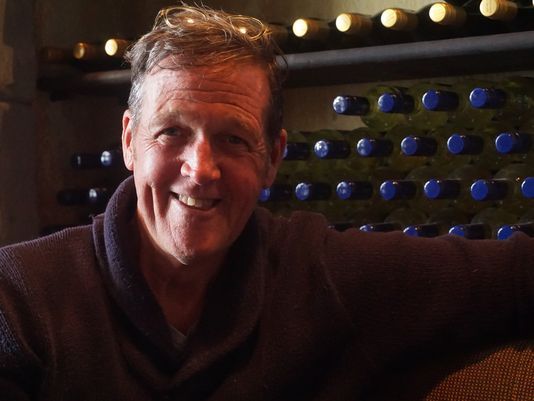 For John Trader, owner of Liquid Assets in Ocean City, the dinner table is more than a simple surface to set down a dish and take your nightly sustenance.
It is a place of community, a place of reflection and of intimacy and, most importantly, it is a place to shrug off the burdens and complications of everyday life and simply the enjoy the moment with friends, family, fine wine and — of course — good food.
This simple idea stood as the bedrock foundation for his newest endeavor, Our Harvest, set to open in mid-May in Fenwick Island, at the site of the old Claddagh On the Shore.
"When I go to a restaurant and see people leaning over the table and laughing, that's just magic to me," Trader said.
Focusing on aesthetic of rustic traditionalism, Our Harvest will feature creature comforts including three fireplaces and a "barn room," adorned wall to wall in reclaimed wood exclusively from Worcester County, with other areas furnished with 1800s-era barn doors reclaimed from Lancaster, Pennsylvania.
While it has a rustic vibe at its core, Trader tailored the menu to reflect a focus on location, unburdening recipes from complex sauces and flashy cooking and instead putting an emphasis on origin and quality.
"What I believe is that it doesn't matter what country food comes from, so long as it comes from that country's countryside," Trader said.
On the menu, expect simplistic meals that let singular ingredients shine. Basic dishes like roasted olives with citrus and garlic or wood-fired shiitake mushrooms served with a pork reduction are the ingredients that will find a place in meals designed to be lavish, social affairs, with small bites served tapas-style leading up to larger main courses.
"Of course, we'll also be curating wines to go with each dish," Trader said.
While Liquid Assets has made a name for itself not only for its dining, with their Wagyu beef burger mentioned by Conde Nast as the fourth best in America, the bistro has doubled as a liquor store, offering hard to find wines and spirits from around the globe.
This aspect will not be echoed in Our Harvest.
"What was different with Liquid Assets is we started as a wine and beer store, and that eventually opened up to us being a restaurant," Trader said. "What we wanted to do was give opportunities to taste what you want, and open up eyes and doors to completely new experiences."
Trader said that he took inspiration for Our Harvest from the recent boom in farm-to-table style restaurants and meal delivery services such as Blue Apron — both of which emphasize sourcing of ingredients. Despite this, Trader said, Our Harvest will not specialize solely in locally-sourced ingredients.
"What we want to have is the best possible ingredients, regardless of where they come from," Trader said. "And obviously, lemons don't grow on the Eastern Shore, or there's certain kinds of fish that can't be caught here."
Ultimately, Trader said, the goal of Our Harvest is to provide a dining environment that is purely experiential.
"I want people to come in here, whether it's just a quick drink with the girls or a full-night feast, that they walk away from saying they had a unique experience, and they're relaxed," he said.